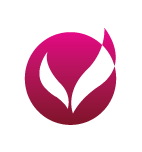 Looking for levy funded Apprenticeship Training?
This is how we can help:
Together with our apprenticeship partner 'the apprenticeship college', Maguire Training can help you gain access to levy funded apprenticeships in the following subjects:
Leadership & Management level 3
Leadership & Management level 5
Customer Service level 2
Project Management level 4
Business Analysis level 4
Maguire Training's classroom-based programmes are often rated as the best delegates have ever attended. Our partners the apprenticeship college provide outstanding tutoring and mentoring to create the perfect environment for learners to grow and develop. In short – together we can deliver the highest quality apprenticeships for your people.
Maguire Training are strategically aligned with the apprenticeship college to bring the absolute best experience possible for our clients. Working right across the country we can deliver a 'One Stop Shop' learning and development solution for you. Talk to us about how you can join a significant number of blue chip levy paying clients who are working with us to ensure their people are getting the most from their apprenticeship levy funding.